Twenty Twenty-One Child Theme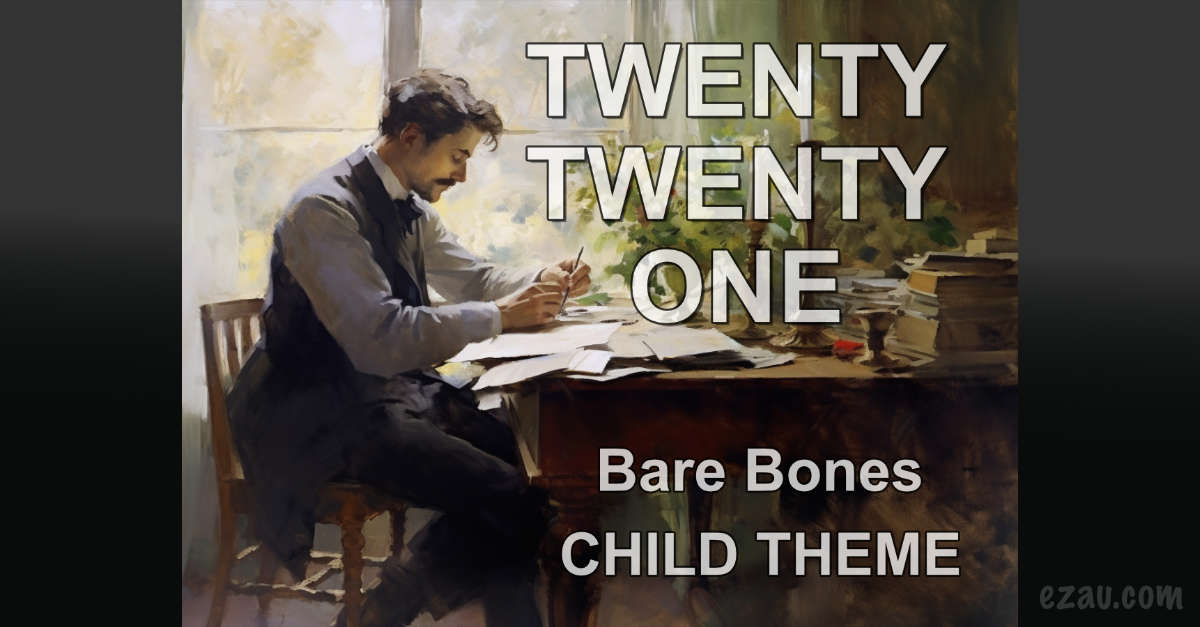 This is a completely Free bare bones child theme for Twenty Twenty-One WordPress Theme. A totally blank canvas released under the GNU General Public License.
Best Practice
For web designers who want to modify Twenty Twenty-One but don't want to lose the modifications when WordPress updates the theme. This is the best way to make mods to a WordPress Theme and protect modifications.
How it Works
This Child Theme will inherit all the functions from Twenty Twenty-One parent theme while at the same time will accept modifications.
Zip File
The download contains the following files compressed into a zip format.
functions.php
style.css
screenshot.png
readme.txt
Download
Download - twentytwentyone-child.zip - 107kb
Instructions
Ensure Twenty Twenty-One Theme is installed in the WordPress Themes Directory (root/wp-content/themes/)

Install twentytwentyone-child.zip into the same directory.
Activate the Child Theme
After the Twenty Twenty-One Child Theme is installed, modifications can be made to functions.php and style.css without worrying about breaking anything on the parent theme.
License
https://www.gnu.org/licenses/gpl-2.0.html
More