Twenty Twenty Child Theme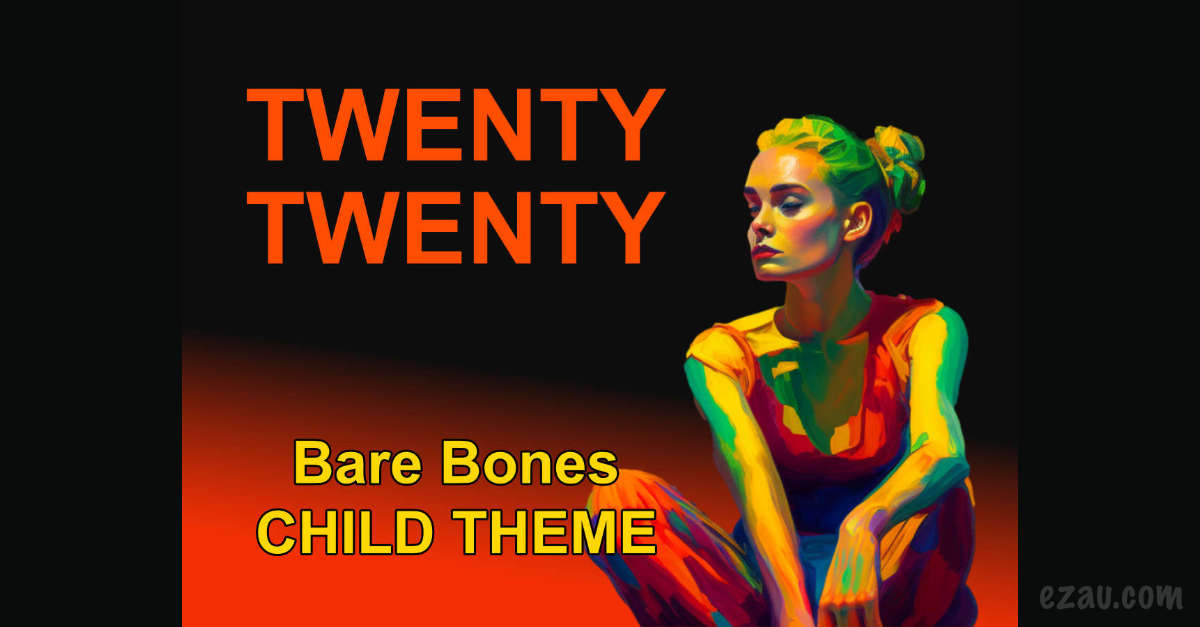 This is a completely Free bare bones child theme for Twenty Twenty WordPress Theme. A totally blank canvas released under the GNU General Public License.
Best Practice
For webmasters who want to modify Twenty Twenty but not lose the modifications when WordPress updates the theme. This is the best way to make mods to a WordPress Theme and protect modifications.
How it Works
The Child Theme will inherit all the functions from Twenty Twenty parent theme while at the same time will accept modifications.
Zip File
The download contains the following files compressed into a zip format.
functions.php
style.css
screenshot.png
readme.txt
Download
Download - twentytwenty-child.zip - 94kb
Instructions
Ensure Twenty Twenty Theme is installed in the WordPress Themes Directory (root/wp-content/themes/)

Install twentytwenty-child.zip into the same directory.
Activate the Child Theme
After the Twenty Twenty Child Theme is installed, modifications can be made to functions.php and style.css without worrying about breaking anything on the parent theme.
License